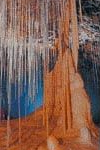 The caves of Vallorbe and the faries treasure
Discover a fairy tale land of stalactites, stalagmites, underground river and a beautiful collection of minerals.
Duration of the visit: from 1:00 till 1:30 hour (free visit) with description
Temperature: 8°C in 10°C (foresee adequate garment)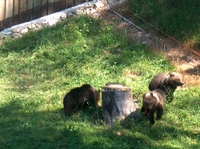 Jurapark
An animal park with bears, wolves and buffalo at 4 km. between Vallorbe and the Vallée de Joux situated at 1030 m. altitude.
Duration of the visit: 30 minutes to 1:00 hour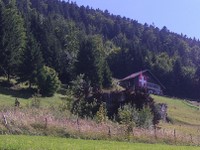 The Fort of Vallorbe
Dive into the atmosphere of a military fortress dating from the second world war carred 40 m. deep into the mountain.
Conducted tour of a duration of 1:30 hour Temperature: 8°C in 10°C inside. Foresee adequate clothes!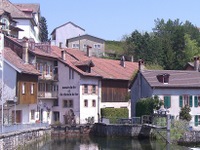 The Iron and railway museum
Wit hits working blocksmiths, animated models and a multivision show... A full programme.
Duration of the visit: From 1:00 to 1:30 hour(free visit) with description
Sports activities
Countryside footpaths : 100 km
80km of mountain bike tracks
Heated outdoor swimming pool with slide and beach volley (middle may-end august)
Fishing in the river and at the fish farm
Tennis, paraglading, pendular jumping, climbing wall, rock climbing
Open air ice skating rinkt (october to march)
Ski slopes and cross country skiing at 10 km away